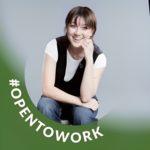 Crystal Tsang
Professional Video Editor | Experienced Cinematographer | Evermore Films; Co-Owner | Creating captivating narratives through the medium of film
About Freelancer
Hello there! I'm Crystal Tsang, a passionate cinematographer and video editor with a deep love for visual storytelling. With a background as the co-owner of Evermore Films and extensive freelance experience, I bring creativity, expertise, and a keen eye for detail to every project I undertake. Let's work together to turn your vision into a captivating visual masterpiece!
Services Offered:
1. Videography:
Professional Camera Operation: I utilize top-of-the-line equipment to capture high-quality footage that meets your specific needs.
Creative Storytelling: From weddings to corporate events, I excel at conveying the essence of your event through compelling visuals.
Location Scouting: I can help you find the perfect backdrop for your video project.
2. Video Editing:
Seamless Editing: I transform raw footage into polished videos that engage and captivate your audience.
Color Correction and Grading: Enhancing the visual appeal of your video is my specialty.
Sound Design: Crystal-clear audio ensures your message is heard loud and clear.
3. Evermore Films:
Co-owner: I co-founded Evermore Films, a dynamic video production company dedicated to crafting unforgettable visual narratives. We offer a wide range of services, from cinematic wedding videos to corporate branding content.
4. Freelance Videographer:
Versatility: I'm available for freelance work on various projects, including events, documentaries, commercials, and more.
Custom Solutions: Tailoring my skills to your unique requirements, I deliver outstanding results that align with your goals.
Why Choose Me:
Passion for Storytelling: I am deeply passionate about using visual media to tell captivating stories that resonate with your audience.
Experience: With years of experience in the industry and a portfolio that speaks for itself, I ensure your project is in capable hands.
Collaborative Approach: I believe in open communication and collaboration throughout the creative process to bring your vision to life.
Technical Expertise: My proficiency in the latest videography and editing tools guarantees cutting-edge results.
Client Satisfaction: Your satisfaction is my top priority, and I'm committed to delivering work that exceeds your expectations.
Whether you're looking for a videographer to capture life's precious moments, a video editor to refine your content, or a dedicated partner for your project, I'm here to help.
Portfolio Videos
No videos provided.